13/11/2019: We have been around the course for the most part of today and as things stand, the event is still taking place but we wanted to inform you that we do need to make several changes to the course.
Our assessment of the course today has shown that the first part of the return section of river path at around 6.5 miles that we have been monitoring carefully is still not draining away and unfortunately it is highly unlikely to in time for Sunday's race.  However, the rest of the course is usable for the race.  Unfortunately, Elvaston Castle have informed us early today that the park is currently closed and looks likely to remain so for the weekend.  We are therefore unable to use the estate grounds completely including the outer perimeter.  This reduces our choice of route.  We are in regular contact with multiple authorities/agencies in regard to the feasibility of our plans and would like to thank them for their support in helping us to find the best solution possible for all.
We are working hard behind the scenes to give you the best running experience on Sunday and have medals and t-shirts here that we are looking forward to giving out to our fantastic runners. We aim to give you a further update tomorrow including the chosen contingency route.
ENTRIES FOR 2019 SOLD OUT – NO ENTRIES AVAILABLE ON THE DAY
Derby 10 Mile | Sunday 17th November 2019 | Derby 
Arena | 
10:00am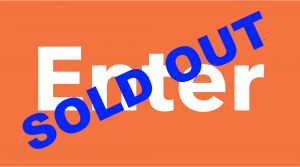 We are delighted that Western Power Distribution will be the headline sponsor for the event for a 4th year, with support from Derby City Council. The iconic Derby Arena will be the new host venue for this year's race, providing a brilliant new start and finish as well as a brand new Race Village. The amended route will still take in the beautiful grounds of Elvaston Castle Country Park and the course remains flat and fast, providing the potential for a personal best.
We are pleased to support Annabel's Angels as our official charity for 2019.
The event is proud to be part of the RunDerby Race Series. Click here to learn more.