Derby 10 Mile 2020
This year's race will be at 10am on Sunday 15th November 2020.
Cost of entries
| ONLINE ENTRIES | Entry Fee |
| --- | --- |
| Derby 10 Mile UKA Affiliated / Unaffiliated 1st December 2019 - 11th October 2020 - STANDARD RATE | £22.00 / £24.00 |
| Derby 10 Mile UKA Affiliated / Unaffiliated 12th-28th October 2020 - LATE ENTRY | £24.00 / £26.00 |
All entries have sold out in the previous four years so we advise that you enter as soon as possible to avoid disappointment.
As part of our Covid-19 safety measures, all race numbers will be posted out this year.
We will be holding two races and implementing a small-group social distanced waved start based on your predicted finishing time. Race 1 starting at 9:30am will be for sub 1hr 30 minute runners (you must be able to run the first two miles in 18 minutes).  Race 2 starting at 11:30am will be for 1hr 30 minute to 2hr 30 minute runners.  More information will follow but we can confirm all results will only be based on chip time this year. Your predicted time is very important to ensure a Covid-19 safe event so please be honest with this.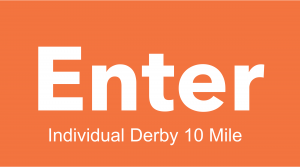 Closing Dates
Online Entries – Wednesday 28th October 2020 at midnight, or when race limit reached
No on-the-day entries accepted
We recommend that you read the race information and the terms and conditions before you enter.
Transfers
To apply for a Derby 10 Mile transfer of your race number to a friend or family member, please contact us during the transfer window of 8th-22nd October 2020 with your name and the name and email address of the new entrant that you wish for your entry to be transferred to. We also need to know whether they are affiliated to a running club so that we can factor in any addition unaffiliated fees if applicable. Transfer requests must be sent by the existing entrant. Transfer requests must only be sent between 8th-22nd October 2020 during which all transfers will be processed and confirmed by email. The whole transfer process must be completed by 5pm on Thursday 22nd October 2020. There is a £3.00 administration fee, plus any additional unaffiliated fees, which are payable online by the transfer deadline. New entrants must agree to the terms and conditions before taking the transfer.
Future Events
Future Derby 10 Mile events will take place on the following dates:
Sunday 14th November 2021
2022 TBC
Sunday 19th November 2023
Sunday 17th November 2024