The course is set to use areas around the Pride Park Stadium, the river path, the A6 cycle path and the scenic Elvaston Castle County Park. The course is flat and fast.
Distances are marked in MILES.
There will be water and energy stations at approximately 3.5 miles, 6.5 miles and after the finish line.
Please click on the maps below to view the course route in more detail:
Full route:

Miles 1-3 and 8-10: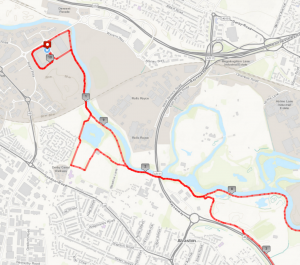 Miles 3-8: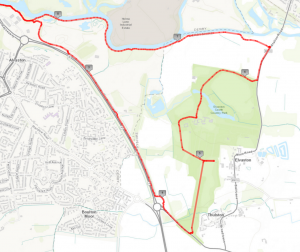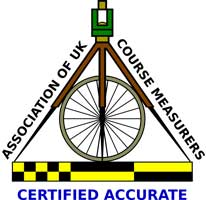 The course has been measured to UK Athletics standards using the Jones Counter method by a qualified official of the Association of UK Course Measurers.
Course measurement certificate